How He Became a Scholar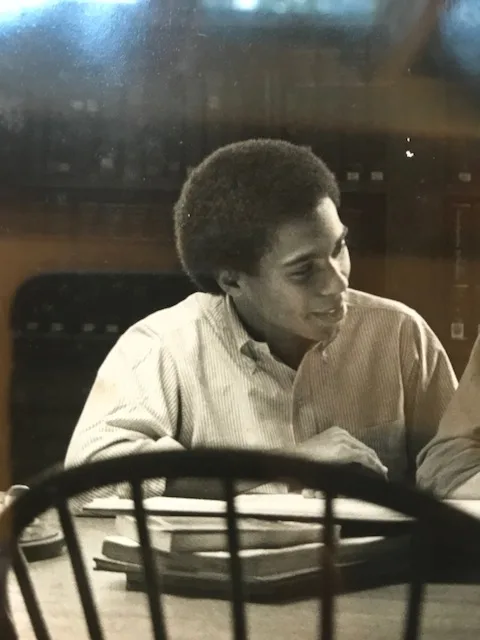 Governor Deval Patrick remembers exactly who brought A Better Chance into his life. "Mrs. Darla Weissenberg, my 7th grade Language Arts teacher in the DuSable Upper Grade Center in Chicago, told my mother and me about the A Better Chance program when I was in the 8th grade and at the point of having to choose a high school. I later learned that she knew about A Better Chance from reading about it on a bulletin board flyer just once. She had never heard about the program before and hasn't referred anyone since."
Despite the difficulties that Chicago Public Schools faced when Deval was a student, he fondly remembers the many South Side educators who, as he puts it, "propelled me forward and helped me imagine a better future."
After that, Deval's mother went ahead and tried applying – their family needed better options. "My mother never actually met or spoke with anyone from A Better Chance before applying," says Deval. "She just filled out the forms, sent them in, and had me sit for the standardized exam everyone had to take. The truth is that the choices at home for high school in Chicago for me were so grim at the time that any alternative seemed worth a try."
A Better Chance – particularly the period of my experience – helped me cross America's racial divide.
How A Better Chance Changed His Life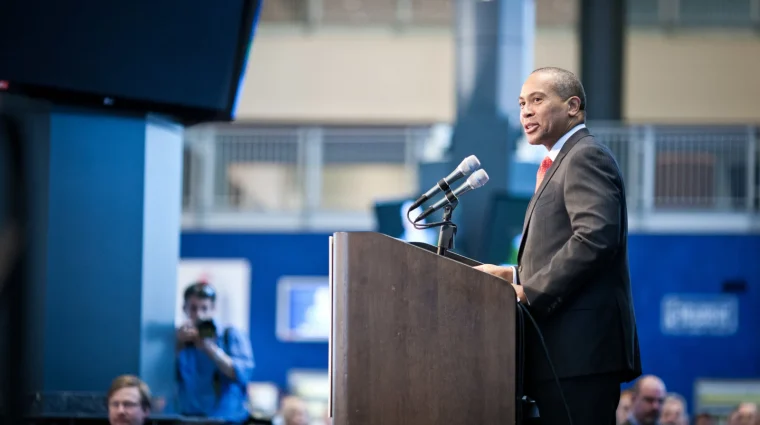 When asked about how his life might have been different were it not for A Better Chance, Deval says, "I think you have to be able to imagine a better future before you can reach for it. Thanks to A Better Chance, I have been able to imagine a whole new world."
More specifically, Deval recalls A Better Chance's impact on his world view. "It's true that A Better Chance exposed me to the unwritten "rules" about power in this country, how it's accumulated, how it's wielded and by whom," he says. "I got closer to and occasionally ran with the 'elite' and learned a ton as a result, including how alike people ultimately are."
Reflecting on his memories of being a Scholar, he says, "On that note, I guess A Better Chance – particularly the period of my experience – helped me cross America's racial divide. The South Side of Chicago was a deeply segregated world. My A Better Chance school – Milton Academy – was pretty upper crust white when I arrived alone in September of 1970. The dress code required boys to wear jackets and ties to class, but the "jacket" I brought was a windbreaker. I had a lot to learn. Soon enough I learned that all these other 13 and 14 year olds, even the ones with their names on the buildings, were as frightened as I was. And as we learned to make uneasy friendships, they weren't that interested in very much detail about my life back in Chicago. When I got home at Christmas, my friends from the neighborhood weren't that interested in much detail in my life back at Milton. It was as if the price of admission to one world was rejecting the other. So I figured out that I had to decide who I was, and to be that all the time, in whatever world I was in. It cost me some relationships, and also earned me some lasting ones. I think it was an early lesson not just in bridging the racial divide, but in integrity itself."
A Better Chance's Role in His Ability to Lead the Life He Wanted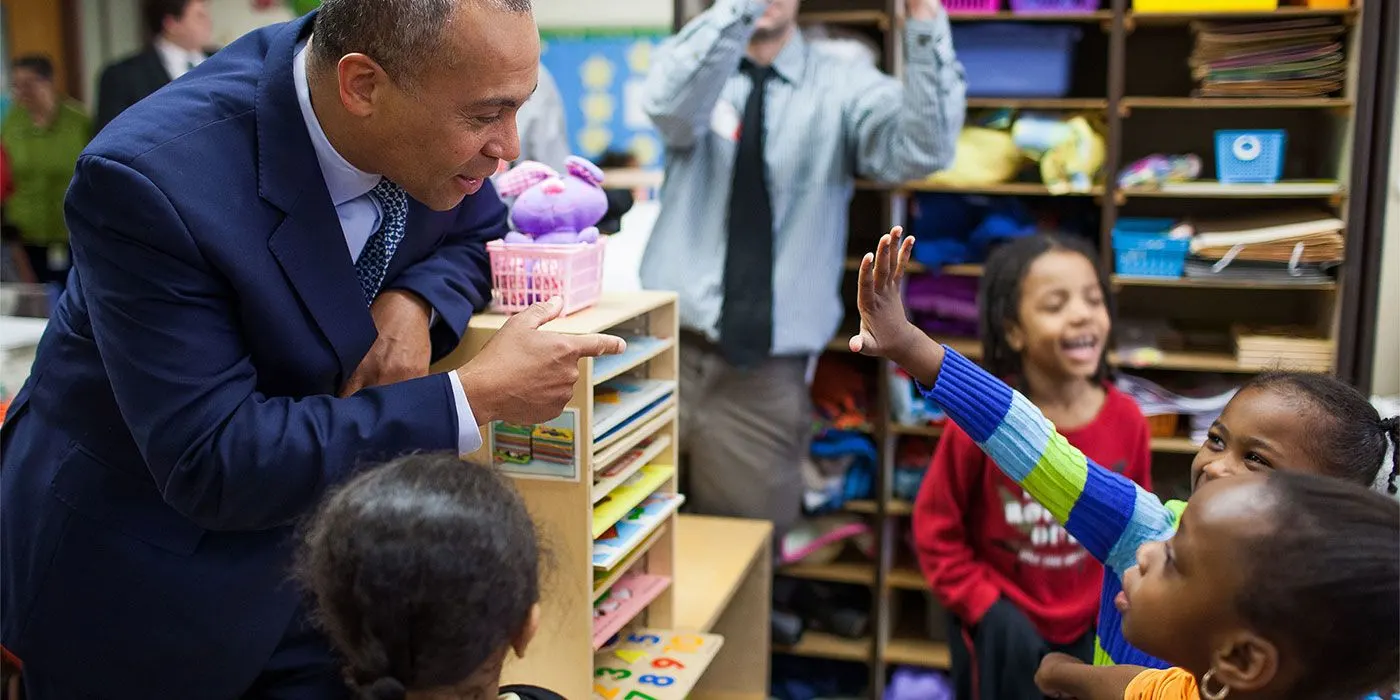 Deval's supporters have been diverse and his formative adventures, many.  When he thinks about what has enabled him to live a life reflective of his values and priorities, he says "A Better Chance has had a significant role, a part of a tapestry alongside my faith, my family, my setbacks, those old church ladies in hats, great teachers in Chicago (especially my 6th and 7th grade teachers, Mrs. Quaintance and Mrs. Weissenberg) and at Milton (especially Mr. Smith and the Dowers), my experience at Harvard College and Law School, my solo trek in Sudan, my professional adventures, being a husband and a father and a grandfather. It's never one thing. One hopes one moves from strength to strength. A Better Chance was such a strength."
Education After A Better Chance
Deval graduated from Milton Academy's class of 1974 as an A Better Chance Scholar.  After that, he earned both his Bachelor's and Juris Doctorate (law) degrees from Harvard University.
Accomplishments
When asked about his adult career, Deval starts with family, saying that he "married up" and "raised 2 strong, amazing young women."
Further down the list, he served as a Staff Attorney at the NAACP Legal Defense Fund, working on cases focused on civil rights, business litigation, and corporate settings. He was a partner at two Boston law firms, Assistant Attorney General for Civil Rights for the United States in the Department of Justice, and Executive VP and General Counsel for Coca-Cola and Texaco.  He also founded and served as Managing Director of the Double Impact Fund at Bain Capital LLC, and has served on various corporate and nonprofit boards.
Many know his name because of the historic two terms he served as Governor of Massachusetts.  In that office, he was a staunch advocate for education, oversaw the implementation of state health care reforms that would inspire the Affordable Care Act on the federal level, and achieved many other victories for the people of his state. Notably, he took his oath of office on a bible that was given to John Quincy Adams by the Mendi people Adams represented in United States v. The Amistad.
He has also published the following works: 
Pastimes
Deval enjoys beekeeping, cooking, and gardening.  He reads biographies and watches almost all kinds of movies – "(though [I have] a soft spot for kids' movies with the kids)."  He enjoys almost any kind of music, especially when it is live.  He also made life-long friends through A Better Chance – and we hope he gets to see them at concerts or to watch a movie from time to time.