An Alumni Story
Meet Rishi, a VP of Supplier Engagement for the Americas at Adm Group Ltd and an Alumnus of A Better Chance. Rishi graduated from Simsbury High School in 1997 and is now a part of our National Advisory Council. Here he shares his story of how A Better Chance impacted him.
Want to be a part of our legacy? Here is how to get involved:
Donate to support our work using the "Donate" button above.
Join us for a powerful evening in New York City! A Better Chance's 60th Anniversary Benefit Dinner is on October 20, 2023! A Better Chance will celebrate 60 years of expanding access to transformational educational opportunities for our Scholars. For more information about tickets and sponsorship opportunities, and to be added to our list for Benefit Dinner updates, please e-mail

development@abetterchance.org

.
Stay in touch. If you'd like to be added to our mailing list, please email development@abetterchance.org with your name and e-mail address.
A Parent's Story
Neida Guzman, an A Better Chance parent, shares her journey to A Better Chance, and how the program impacted her family at our 2018 Build A Dream event in NYC.
Looking Back on 2022
Check out this overview video on the work of A Better Chance in 2022 at our Benefit Dinner, narrated by our President & CEO Francisco Tezén. Our legacy is 60 years of providing access to the top independent schools in the nation - over 18,000 stories, memories, and life-changing actions from our Scholars who make an impact on the world around us.
2022 Scholar Award Winners
Here are just two of our many amazing Scholars and some of their achievements. Both Janae-Rose and Isabella received two of the highest awards given at A Better Chance. Both demonstrated leadership and determination in their academic and personal lives.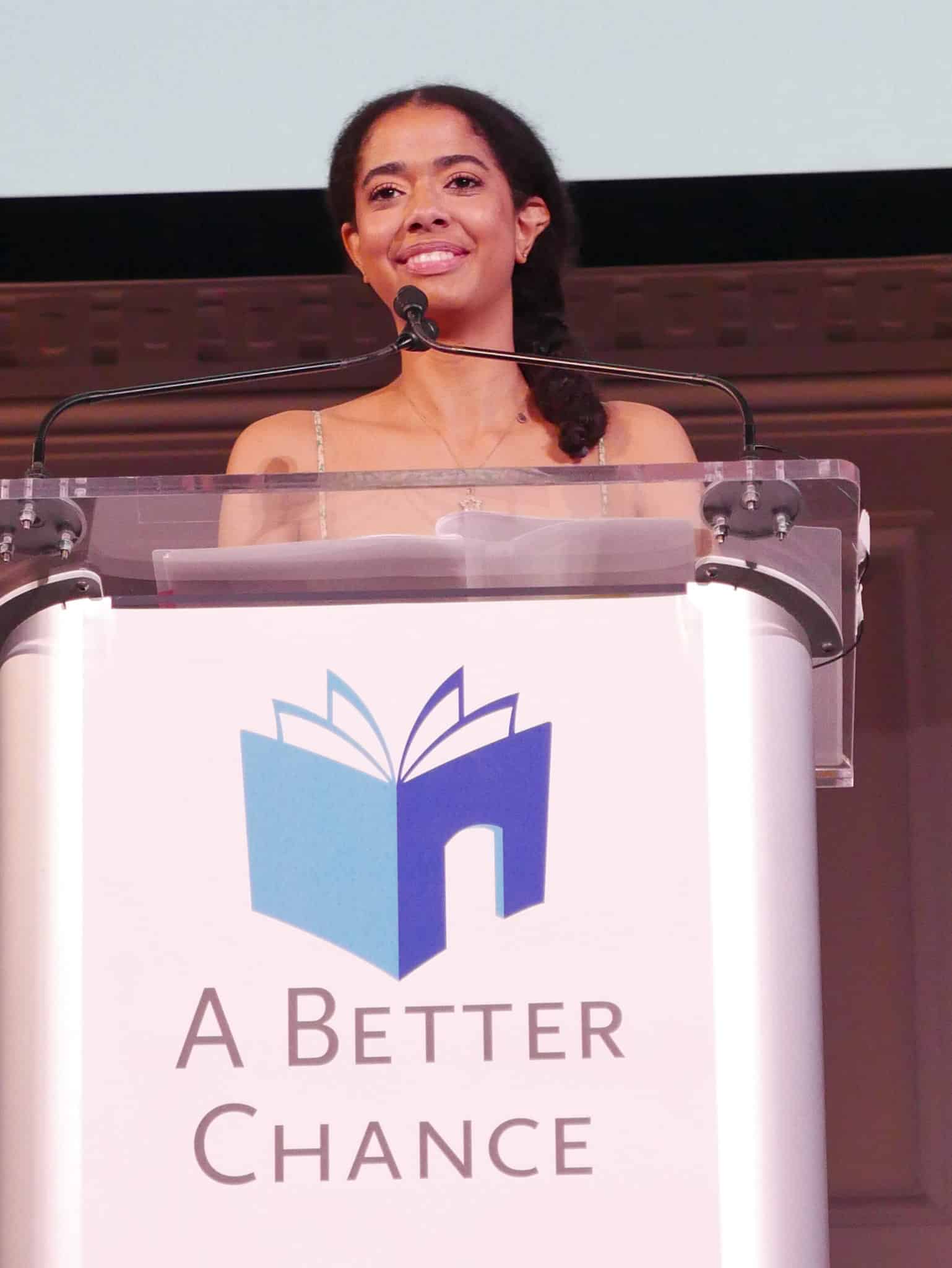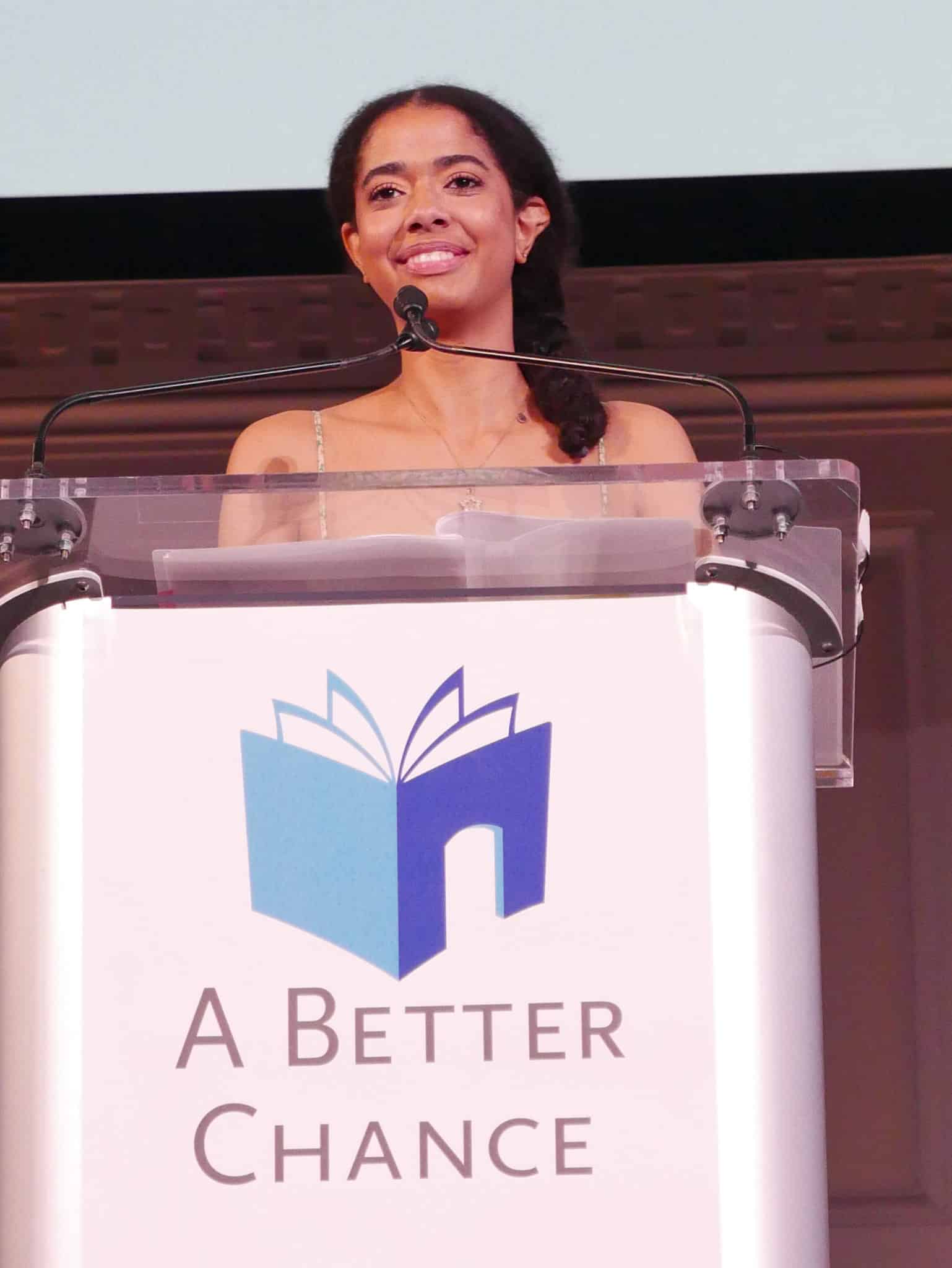 The Judith Berry Griffin Award
Hometown: Fresh Meadows, NY
Harvard University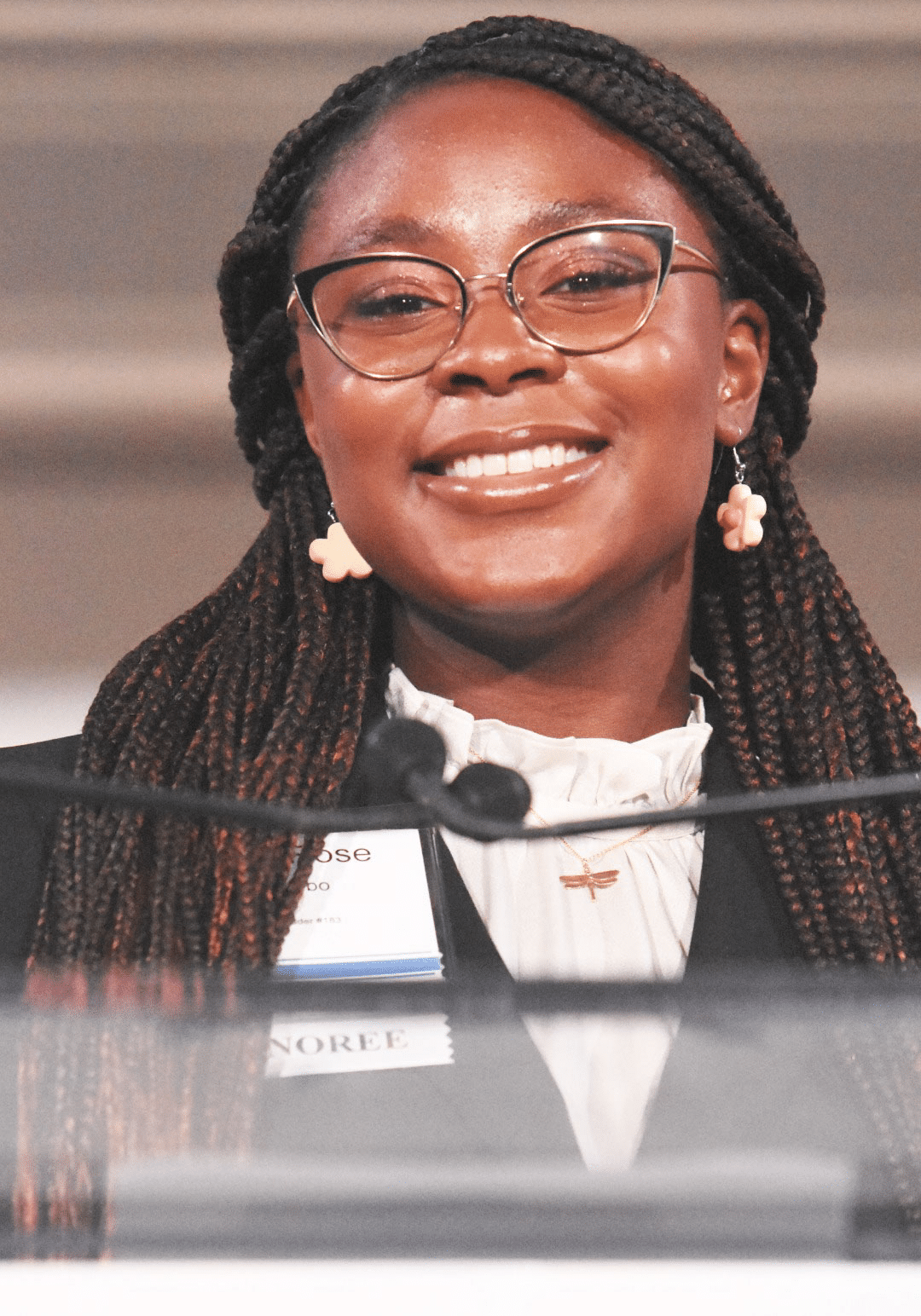 The Nancy J. Lucas Memorial Award
Hometown: Matthews, NC
Yale University 
Watch Isabella and Janae-Rose at our 2022 Fall Benefit Dinner.
Janae-Rose, who is featured in the ad that brought you here, took various leadership roles by participating in diversity initiatives and leading school clubs. As a leader in the classroom, Janae-Rose earned 40 points to achieve her IB diploma, and it's not surprising that she was also inducted into her school's Cum Laude Society for her high GPA. ABC's support throughout her high school years and continued support beyond will enable Janae-Rose to continue to excel in the years ahead.
Isabella has a passion for language, justice, and the humanities. Her curiosity led her from Queens, New York to study Middle Eastern politics and Arabic in Jordan. Her experiences in Jordan led her to pursue research in postcolonial theory and international relations. Throughout her academic career, she has juggled intellectual pursuits with the arts, specifically with a love of music and museums.