October 24, 2022 @ 6:00 pm - 9:00 pm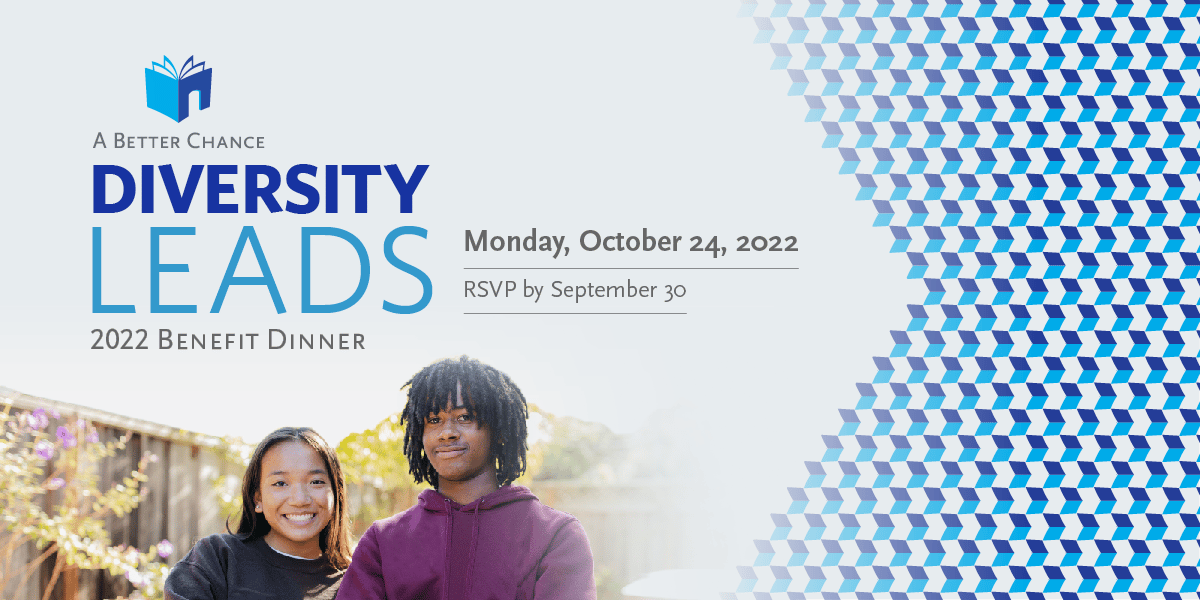 With great pride, A Better Chance announces the 2022 Fall Benefit Dinner to be held at 583 Park Avenue (Park Avenue and 63rd Street in NYC) on October 24, 2022, from 6 p.m. to 9 p.m. EST!
Diversity Leads will bring together members of the A Better Chance Community for an evening event in support of making education more equitable and inclusive. With the opportunity to hear from our scholars and this year's honorees, Martine Ferland, President & CEO of Mercer and Vice Chair of Marsh McLennan & Alumna Nichol Whiteman, CEO of the LA Dodgers Foundation. This is an event you don't want to miss. Please join us! Purchase your tickets today.