Theo Killion
Retired Chief Executive Officer, Zale Corporation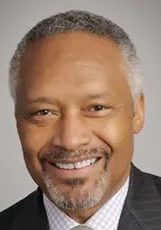 The Hill School, 1970*
Theo Killion is the former Zale Corp. Chief Executive Officer who led the jewelry retailer's turnaround and its sale to Signet Jewelers Ltd. Prior to leading Zale, Theo led the human resources and operations functions of Tommy Hilfiger, L Brands and HSN. He began his career at Macy's Inc., where he started as a management trainee and rose up the corporate ladder to senior vice president of Human Resources.
Theo currently serves as the Board Chair of Tailored Brands and is a board member of Claire's Inc. He is a Managing Partner of The Sierra Institute and a member of The National Association of Corporate Directors.
Theo holds a Bachelor of Arts degree in History and English and a Master of Education degree from Tufts University.