Star McDade
Chief Audit Executive, Jones Lang LaSalle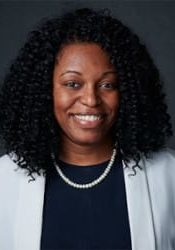 Star McDade is the Chief Audit Executive at Jones Lang Lasalle, a global leader in real estate services. Star has more than 15 years of experience in audit and risk management, with varying levels of responsibility, including serving as the Vice President, Portfolio General Auditor of American Express in New York for eleven years, heading risk-based audit plans that aligned with key strategies and business priorities.
In addition to her substantial experience at American Express, Star also previously spent time at PricewaterhouseCoopers in Houston and then in New York. As Assurance Senior Associate and Manager, Star supervised the development and execution of on-going risk assessments, analytics and financial statement audits for several regulated global investment management and banking clients for clients based in the U.S. and offshore.
Star holds a Master of Business Administration in Accounting Concentration from Hampton University (Virginia) and is a Certified Public Accountant (CPA). She has been a member of the National Association of Black Accountants since 2000.