Michelle Gittens
Director of US Transactional Video on Demand, Amazon, Phillips Academy Andover, 1999*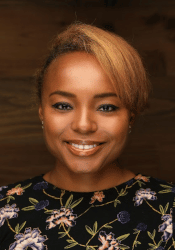 Michelle Gittens currently serves as the Director of US Transactional Video on Demand for Amazon's Prime Video Division. With 15 years of experience across Retail, Management Consulting, Financial Services, and her own personal business, Michelle's specialties include general management, growth strategy, retail innovation and margin improvement strategy and analysis.
Prior to Amazon, Michelle served as a Senior Director of the Category Specialist Initiative at Walmart eCommerce, a Category Manager for Facial Care and the Director of Strategic Initiatives at CVS Health, a management consultant at the Boston Consulting Group and a Prime Brokerage and Commercial Real Estate Associate at Lehman Brothers.
Michelle received her BA in Psychology from the University of Pennsylvania and her MBA in Management from The Wharton School.
Michelle is an A Better Chance Alumna of Philips Academy, Andover, class of 1999 and remains active within the Andover Alumni community. Michelle joined A Better Chance's National Advisory Council (NAC) in 2018 and currently serves as Chair. In this role, she represents the National Advisory Council on the National Board of Directors.