Kurt Van Wagenen
Telecom Executive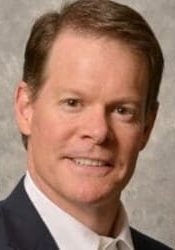 Kurt Van Wagenen is a career telecom executive. He was most recently President and CEO of FirstLight Fiber from October 2013 until April 2023 and served as Chair of the Board of Directors.  Prior to FirstLight, Mr. Van Wagenen was President and CEO of FiberTower Corporation from 2008 until 2012. From 2001 to 2007, he held executive positions at NEON Communications, including President and CEO from January of 2007 until NEON was acquired by RCN Corporation.  He also served as President and COO of Globix Corporation.  Mr. Van Wagenen began his career at Verizon Communications and its various predecessors, holding positions of increasing responsibility.
Mr. Van Wagenen earned an M.B.A. from Harvard Business School, holds a B.S. in Chemical Engineering from the Rensselaer Polytechnic Institute and is a Chartered Financial Analyst.
Mr. Van Wagenen serves on not-for-profit Boards of Directors as follows: INCOMPAS (former Chair and current Vice Chair), A Better Chance (former Chair), Pathways to College and the Gold NorCal Chapter of YPO. He is also a member of the School of Engineering Leadership Council for Rensselaer Polytechnic Institute. He lives with his wife, Roxanna, and their two daughters in Naples, FL.