A. Louis Parker
Retired Corporate Vice President, General Electric, Philips Academy, Class of 1973*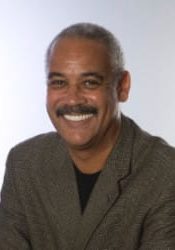 Louis Parker combines dynamism and clear vision with a gift for execution. With a record of generating $1.3 billion in profit and guiding strategic P&L turnarounds for GE, ADP, and IBM, he champions change, Lean/Six Sigma, and best practices to drive operational excellence, utilizing his leadership experience in the Electronic security, Insurance, IT hardware, Manufacturing, and Financial Services industries. Mr. Parker is best known for his rapid rise in multiple CEO positions at GE, which he joined in 1996, was appointed corporate VP by Jack Welch in 2001, and became a member of the chairman's executive committee (top 40 GE executives) in 2005.
Most recently, Louis left his great corporate career to attack the humanitarian crisis of education for boys of color by opening a K-8 free public school for boys (Visible Men Academy) in the heart of the high poverty area of Bradenton, FL.
He benefited from being an A Better Chance Scholar and attending Phillips Academy, Andover that launched his education and career and wants to provide the same opportunity for others.